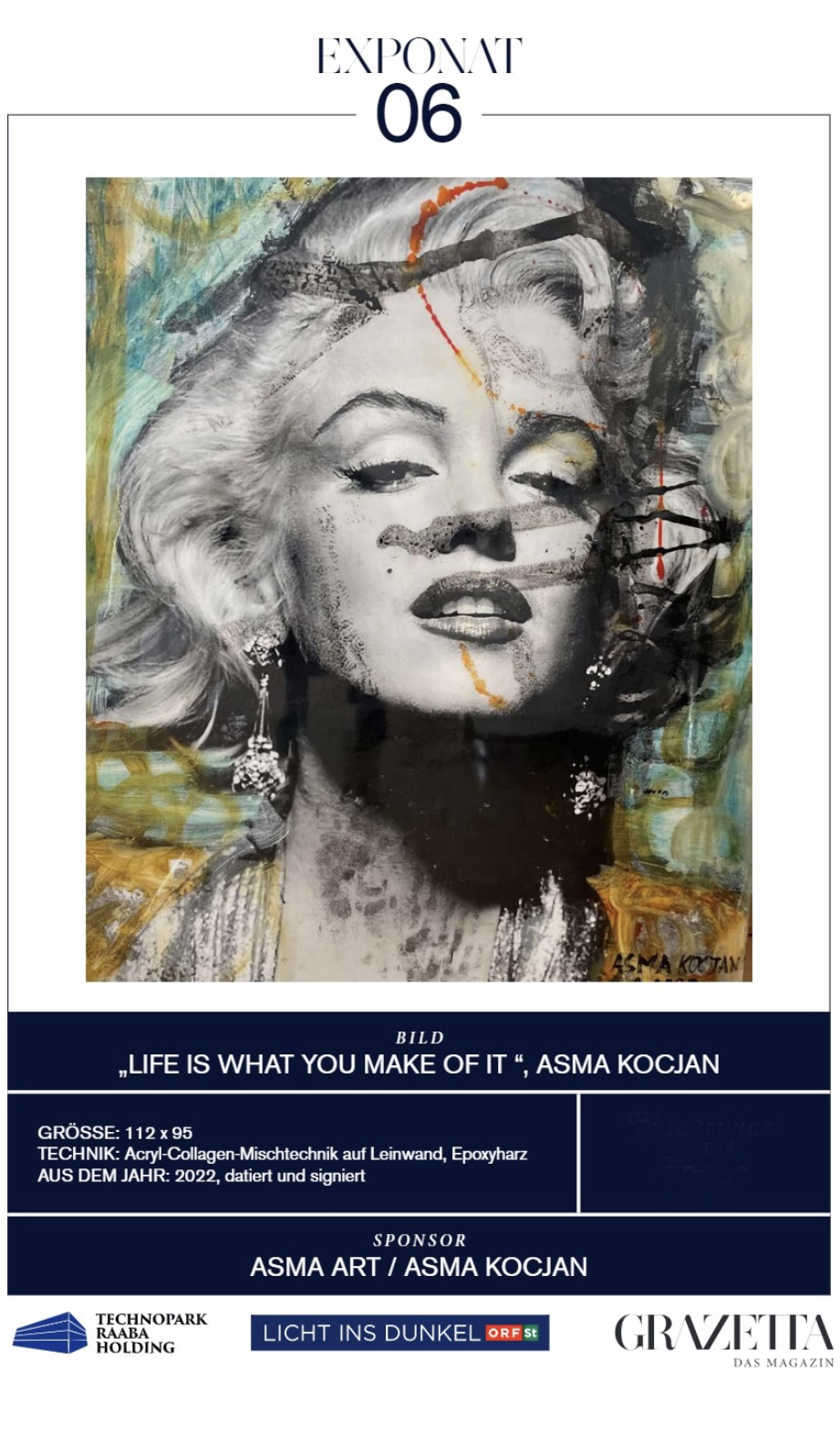 My work of art, which I donated to Austria's largest charity event "Licht ins Dunkel", achieved a price of  € 15.000,-
.
The philosophy of the association LICHT IN DUNKEL is the material and non-material support of handicapped children and their families.
.
Life is What You Make of It  112 x 95 cm | 2022  by Asma Kocjan
Acrylic-collage-technique on canvas, epoxy
Sponsor: Asma Kocjan ASMA ART
.
Many thanks to MMag. Martin Schaller, General Director Raiffeisen, for having bought this artwork and thus making a major contribution to children in need.